By USA Today Best-selling Author Sawyer Bennett




Adult Contemporary Romance
Tortured and existing in a dark spiral of despair, bestselling British author, Gavin Cooke, has come to the Outer Banks of North Carolina to escape the seedy lifestyle he had been living in London and in a desperate attempt to regain his writing focus. He's twisted, bitter and angry at the world. He's a loner… needing not a single thing other than his Scotch and a laptop upon which he can bang out his next erotic, dark thriller.
She's running in place and getting nowhere…
Savannah Shepherd's life is falling apart. Her dream of being a wildlife photographer seems a distant memory and she's barely able to make ends meet. Driving herself forward with no clear goals apparent, she's about ready to pack up her bags and head home with her tail between her legs.
He's raw, forceful and a dirty talker. She's a flowers and romance type of girl. Yet within each other, they find a mutual craving that can only be satisfied by giving in to their desires for one another.
Lust turns into something more… something they were not looking for but tentatively accept. Will it be enough to push them past the obstacles of Gavin's bitter past?
*SUGAR ON THE EDGE can be read as a stand-alone*
Goodreads: https://www.goodreads.com/book/show/22671745-sugar-on-the-edge
Review
4.5 Sweet, Filthy Stars


A raw, gritty, dark & healing romance story.


Lust suggests a carnal need to slake oneself until there is no further need.
Desire suggests a craving... something that is pervasive and without end. Something that slowly pulls at you... warms you from the inside out and fogs your senses entirely.


Gavin Cooke is a broken, grumpy writer from England trying to finish the manuscript for his latest book in Duck, NC. He's moved from England because he's got a deadline to meet & has been spirally down a dark road. He took a little bit to get used to, but hell, I think by the second chapter, I was starting to warm up to him. There's just something about a sexy man with an accent who is very comfortable in his own skin and could care less what others think. He's been dealt a heart & gut wrenching blow and is still carrying a lot of guilt inside of him.
Gavin hires Savannah Shepard to clean his house with all intent and purpose to really never see her. He had plans on being closed off in his room writing all day. But we all know that sometimes your best layed plans never go as you might expect. The more time he spends in her presence, the more he finds excuses to do just that. She's just too "Sweet", but there's just something about her that keeps his attention and he's confused as hell about it. She's not what he's been drawn to in the past. And Savannah takes on this job because she's trying to make ends meet. She's recently been laid off from her full time position with a newspaper, cleans two houses & works for a slimball photographer part time. She also volunteers at The Haven, an animal rescue shelter which brings Brody and Alyssa back to us from "Make It A Double".


As a writer, I'd stereotype her as the girl next door. She'd be the classic character that would immediately get ravaged by one of the monsters in my books, just for the sake of ravaging a fresh innocent. ~ Gavin


I fell in love with Gavin the more I got into his head. He just tells it like it is & doesn't sugarcoat anything that comes out of his mouth. And I think he rather enjoyed trying to shock Savannah with either words or actions just to see her response. I kept wanting to find out a little more about this mysterious, unhappy man.


Savannah opens like a flower in the sunshine. Gavin struggles with his tragic past, which explains his dark side, and Savannah heals him in ways he never thought would happen. She's a woman who's sweet innocence captures Gavin and pulls him in. I loved how her character developed. Over time, he becomes a better man, but there are hurdles that will slow down that process. And I for as many times as I wanted to hug him, there were times that I wanted to smack him, too. Savannah emerges into a woman with a lot more confidence in who she is and what she wants.


"You're an interesting woman, " he muses.
"I am?" I ask, my voice still held hostage by fear, but also something else that I can't quite put my finger on. Curiosity? Excitement?


"Indeed," he murmurs, "I thought your backbone was made of jelly. I'm thinking I might have misjudged you a bit."


I don't know how to respond, and I'm slightly offended he would think that. Sure, I'm quiet and a bit withdrawn, and yeah... I've put up with all kinds of shit from Eric, but I'm not without mettle. As evidenced by the fact I just called him an asshole, which admittedly, is a bit of a surprise even to myself that I did it.


Sawyer Bennett gives us characters that are a little broken and rough around the
edges
, but by the end of the story, they aren't as broken as before. And the dialogue that goes back and forth between these two will have you smirking. I also enjoyed having Hunter & Gabby/ "On the Rocks"(Last Call #1) and Brody & Alyssa/"Make It A Double"(Last Call #2). I enjoyed this book from beginning to end and kept routing for Savannah and Gavin's relationship to work.
"Savannah....Sweet...you have it all backward. I'm the one that's not good enough for you. Your light shines so brightly that I'm merely thankful to be standing near enough to let one of the rays torch me. You say you feel dwarfed by me? Well, I feel utterly overwhelmed by you. My skin hums whenever you're near, and my heart threatens to leap out of my chest like an excited puppy. I've never felt that something was so right..so meant to be. It doesn't have any reasons to it, but then again, feelings and emotions aren't meant to. All I know is that my gut, my heart, my brain... the cock that's pushing up against you, they're telling me that you're the one. So, no more doubts. Okay, baby? We're good for each other, and that's all we need to worry about right now."


I cannot get enough of Gavin and the filth and sweetness that just oozes out of him. He just gets it....and verbalizes it and makes it seem so easy to say compared to most guys who have difficulty expressing feelings and thoughts. Grab this book and read it. I'm sure you will enjoy it as much as I did. Sawyer Bennett's characters and storylines have me wanting to just shut out the world, find a comfortable place and read til real life steps in and reminds me that I have a family to feed, a house to clean, laundry, etc.



Review by Jessie
USA Today
Best-Selling author, Sawyer Bennett, is a snarky southern woman and reformed trial lawyer who decided to finally start putting on paper all of the stories that were floating in her head. She is married to a mobster (well, a market researcher) and they have two big, furry dogs who hog the bed. Sawyer would like to report she doesn't have many weaknesses but can be bribed with a nominal amount of milk chocolate.
Website

|

Facebook

| Twitter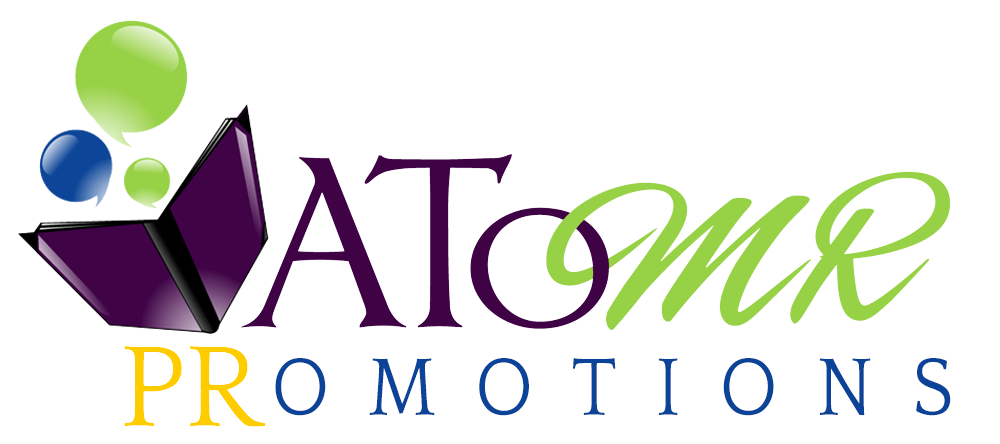 a Rafflecopter giveaway