Happy Release Day to Leylah Attar and her new book THE PAPER SWAN! Enjoy a sneak peek into the book below and make sure to enter the giveaway! This is a MUST READ to add to your TBR!
♥ Buy the Book ♥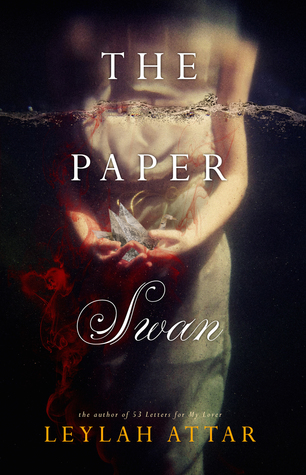 They say it takes 21 days to form a habit.
They lie.
For 21 days she held on.
But on Day 22, she would have given anything for the sweet slumber of death.
Because on Day 22, she realizes that her only way out means certain death for one of the two men she loves.
A haunting tale of passion, loss, and redemption, The Paper Swan is a darkly intense yet heartwarming love story, textured with grit, intrigue, and suspense. Please note: This is NOT a love triangle.
A full-length, standalone novel, intended for mature audiences due to violence, sex and language. Subject matter may be disturbing for some readers.


Review
It's funny as I sit here and think as I write my review, I actually read 53 Letters to My Lover by Leylah Attar on vacation one year ago....today, I sit here on vacation, having just finished The Paper Swan and I am once again blown away by Leylah's words. These were both very different books but both very beautiful stories that I just loved! The Paper Swan is a uniquely captivating story that will stick with me for a long time! 5 stars!
As far as the story goes, I don't want to summarize any of it and ruin it for you. I will mention that it is a standalone, there is not a love triangle, and you will not be able to put this book down until the very last page.....that's how intensely this story will grab a hold of you.
"It's not over, you know. It never has been," he said. "Whether you say yes or no, you will always be my forever."
The Paper Swan is a captivating, beautiful, dark romance story. The writing is well done, Leylah just has a way with words that just amazes me each time a read one of her books. The storyline is refreshing and thrilling. This book definitely just went on my favorites list....I urge you to grab this one!
*Reviewed by Brandi
Leylah Attar writes stories about love - shaken, stirred and served with a twist. When she's not writing, she can be found pursuing her other passions: photography, food, family and travel. Sometimes she disappears into the black hole of the internet, but can usually be enticed out with chocolate.