Happy Release Day to Stylo Fantome and her new book MY TIME IN THE AFFAIR! This book has been getting great reviews - add it to your TBR and get ready for some #EpicFeels!
♥ Buy the Book ♥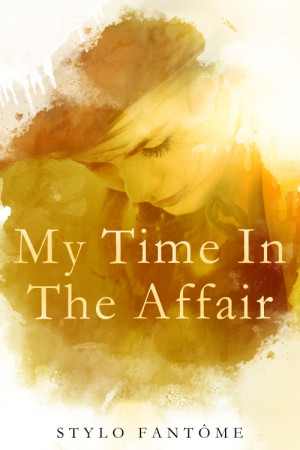 ~Mischa~
I made a conscious decision to cheat on my husband.
Now, before you judge me, hear my story. Hear how much I'm like you, how similar my thoughts are to your own. Yes, I'm a horrible person. Yes, I've done horrible things. Yes, I don't deserve forgiveness. Yes, bad things happened because of my actions.
But I'm willing to bet I've done things that maybe, just maybe, you have thought of doing.
Maybe, just maybe, you're not as innocent as you'd like to think.
Or maybe I'm not so guilty ...
WARNING: This book involves CHEATING. The word AFFAIR is in the title. The main character has an AFFAIR. In the synopsis (directly above), she states that she intentionally has an AFFAIR. If you don't like CHEATING, then you have been VERY WELL warned. Also, this book is primarily written in the third-person narrative.



I Adore U – Adore Delano Grown Woman – Beyonce Lips Are Movin' – Meghan Trainor Pretty Woman – Roy Orbison Do I Wanna Know - Chvrches Seaside – The Kooks Love Somebody – Maroon 5 Can't Stop – Red Hot Chili Peppers Firework – Katy Perry Stay With Me – Sam Smith We Found Love – Calvin Harris ft. Rihanna Safe and Sound – Capital Cities Paralyzed – Mystery Skullz I Bet My Life – Imagine Dragons Everything – Alanis Morissette Gold – Neon Hitch ft. Tyga
You can listen to the playlist
HERE
Review
LOVE! I am such a huge fan of Stylo's, she just blew me away with the Kane trilogy and now with My Time in the Affair.

Read the synopsis….if you can't handle cheating you may not love this book.

In no way do I condone cheating, but this book is about so much more….it's about finding yourself when you're lost, and finding your happiness.

4.5 stars
"When you're looking at your best friend, a person who is part of the fabric of your being, and you can literally see their heart start to break, it takes a lot of strength to smash that heart all the way."
My Time in the Affair is Misha's story.

You know right from the start that Mischa was going to have an affair based on the synopsis, what you don't know is that her husband is her best friend and the events that take place shatter her, but sometimes a person can no longer live the life they are living….Misha needed more than to be someone's best friend…she needed to be their everything.
"I was drunk on him. High on him. I wanted to swallow him down, inhale him, inject him. I wanted to live under my skin and change my DNA."


My Time in the Affair was simply amazing…so many feels! There was suspense, passion, hurt, and hope all intertwined to make completely enthralled with this story! Can't wait to read more by Stylo!

Review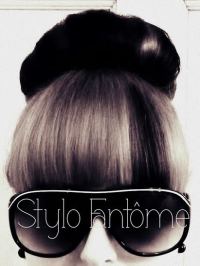 Crazy woman living in an undisclosed location in Alaska (where the need for a creative mind is a necessity!), I have been writing since ..., forever? Yeah, that sounds about right. I have been told that I remind people of Lucille Ball - I also see shades of Jennifer Saunders, and Denis Leary. So basically, I laugh a lot, I'm clumsy a lot, and I say the F-word A LOT.
I like dogs more than I like most people, and I don't trust anyone who doesn't drink. No, I do not live in an igloo, and no, the sun does not set for six months out of the year, there's your Alaska lesson for the day. I have mermaid hair - both a curse and a blessing - and most of the time I talk so fast, even I can't understand me.
Yeah. I think that about sums me up.